The Rose Tattoo:
An Interview with Actor Emun Elliott
Posted on: November 26, 2019
Ted Sod: Where were you born and educated? Did you have any teachers who had a profound influence on you?
Emun Elliott: I was born in Edinburgh, Scotland. After finishing high school, I went to The University of Aberdeen to study English literature and French. After my first year, I left to audition for drama school. I studied acting at The Royal Conservatoire of Scotland, which is in Glasgow. It's a program that's rooted in the classics, so we were given many opportunities to explore some of the greatest plays of all time. I was lucky enough to train under many influential and inspiring teachers including Hugh Hodgart, Joyce Deans, and Ros Steen.
TS: Why did you choose to play the role of Alvaro Mangiacavallo in Tennessee Williams's The Rose Tattoo? What do you think the play is about?
EE: I wouldn't say that I chose to play Alvaro — it felt more like I was chosen. After auditioning for Trip Cullman and Jim Carnahan in London, I was asked to fly to New York to read with Marisa. I received a call when I landed back in London to say that they wanted to offer me the part. There was no way I could say no. I've been a fan of Tennessee Williams since I first read A Streetcar Named Desire in high school. He's undeniably one of the greatest American playwrights of all time and any opportunity or offer to be involved in his work today should be taken seriously, especially with a director like Trip at the helm and an actress like Marisa at its core.
To me, The Rose Tattoo explores many aspects of life and the human condition, in particular: loss, grief, sex, community, immigration, suffering, religion, superstition, loneliness, belonging, expectation, and pride. All of these things are as relevant today as they were when the play was written.
TS: Can you give us some insight into your process as an actor? Can you share some of your preliminary thoughts about who Alvaro is with us?
EE: My process always starts with the script and is informed by the clues within it. Williams leaves clues for actors all over the page — all you have to do is find them! Alvaro is Sicilian, so I'll have to work on the specifics of that accent and explore Sicilian culture particular to that time in history. He is also an immigrant so I will be looking into what was going on in Sicily at this time and what provoked a Sicilian's impetus to travel to America during this time.
Without a doubt, Alvaro is a family man. That's something we both have in common. His love and concern for his family is tangible from the offset. This is something we share. I also find his need for love and affection extremely appealing. There is great vulnerability within Alvaro — he's almost childlike — and that's something that I'll not only have to locate and pinpoint within the text but also find a way to play physically.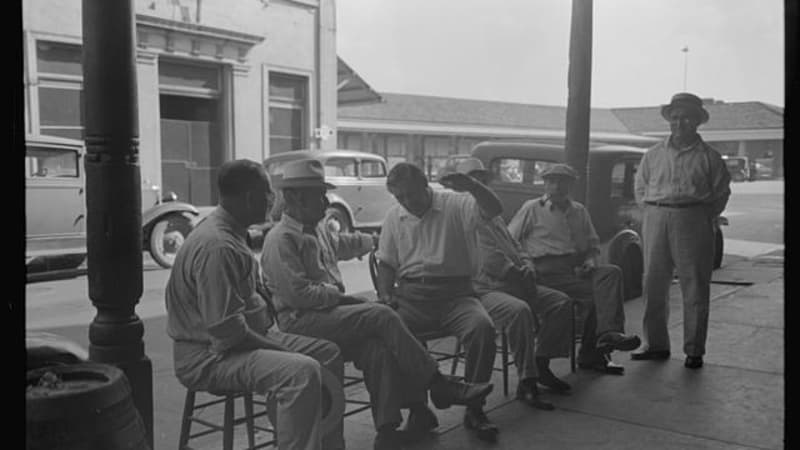 TS: What can you tell us about the relationship between Alvaro and Serafina?
EE: Alvaro makes it pretty blatant early on that because he comes from such a humble background and has a very low paid job, all he really has to offer is his "love and affection." He recognizes in Serafina a deep desire for this, too, whether she realizes it or not. Serafina and Alvaro share a deep, animal instinct that manifests itself in many different ways.
TS: What do you look for when working with a director?
EE: Initially when meeting a director for the first time, I'm looking for a connection on a human level. Trip and I connected straight off the bat. I remember feeling a deep sense of encouragement, support, intelligence, and empathy during our first encounter. It felt safe. He is clearly passionate about the material and has a deep understanding of the treasures to be found within the material itself and in the playing of it onstage. I look up to every director I work with in an effort to serve their vision of what the character and the play should be; however, I also value being given the space to explore things for myself and try things out in the rehearsal room that may not necessarily work without feeling embarrassed or humiliated. Actors can be fragile beings.