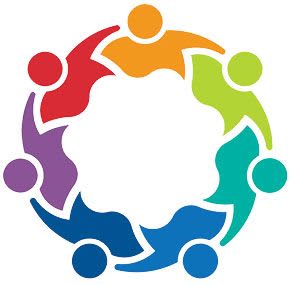 Developed in partnership with The New York Community Trust and the NYC Department of Education's Office of Arts and Special Projects, the Remote Arts Learning Partnership amplifies student voice and expression through the arts, while delivering critical grade-appropriate remote instruction resources to teachers.
Through the initiative, Roundabout Theatre Company provides:
A free remote online learning theatre curriculum
Grade-band specific lesson plans
Optional video instruction components
Visual lesson presentation aids and worksheets
ABOUT THE PROJECT
In response to the classroom's transition to remote learning, the New York City Department of Education's Office of Arts and Special Projects and the New York Community Trust committed to funding the creation of new music, dance, fine arts, and theater curricula that could be delivered virtually.
Roundabout Theatre Company produced the project's educational theatre content, which activates students' creativity through project-based dramatic arts engagement. The other arts disciplines were presented by Carnegie Hall (music), 92nd Street Y (dance), and Studio in a School (visual art).
At its core, this curriculum will bolster established classroom routines while offering new opportunities for students to easily explore the theatre and creative self-expression remotely.
ABOUT THE VIRTUAL CLASSROOM
There are two modules in the Remote Arts Learning Partnership theater curriculum: Using Your Voice and Intro to Design.
Each unit is self-contained and may be presented independently. Teachers may also elect to deliver both in sequence, with the voice curriculum preceding the design curriculum. Each module consists of ten lesson plans for each of four grade bands (K-2, 3-5, 6-8, 9-12).

We encourage all teachers to review these units and adapt the lessons to best serve their students' specific needs and goals. While created with the intention of making online theater learning possible, this dynamic curriculum is best activated in a blended site of traditional, live instruction with distance learning activities.
---
Leadership support for the Remote Arts Learning Partnership is provided by The New York Community Trust.
Learn more about Roundabout's recent Education activities by visiting our 2019-2020 impact report.