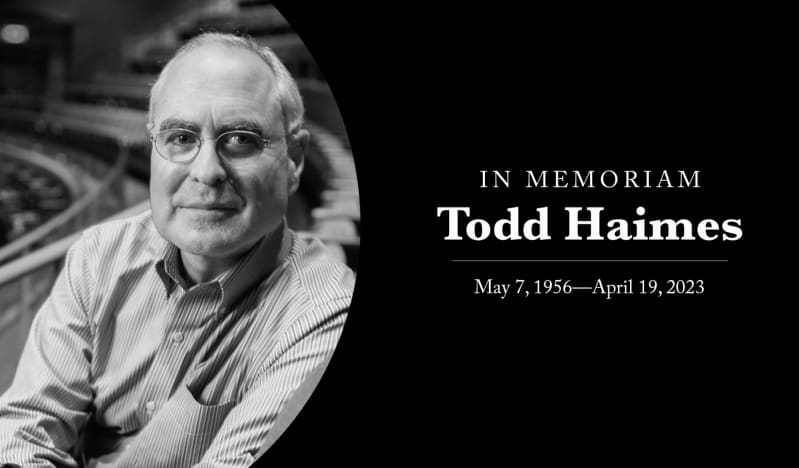 With great sadness, we announce the loss of Todd Haimes, who led Roundabout since 1983—from the basement of a Chelsea grocery store to five Broadway and Off-Broadway stages—with kindness, brilliance, and loyalty. We share our sympathy and deep respect with his family.
In his honor, we will devote our hearts and energy to ensuring Roundabout continues to serve the love of theatre he instilled in us all.
---
A note from Scott Ellis
My partnership, friendship, and bond with Todd Haimes began over 30 years ago. As we mourn his loss, I'm humbled and honored to serve as Interim Artistic Director for the organization, staff, artists, and audiences he led with such affection and such vision.
Through seasons of classic musicals and brave new works, I worked alongside Todd and learned so much about generosity, kindness, vision, care, and respect from this remarkable man whose friendship I can never repay. However, in his honor, I share with you my commitment to ensure everyone at Roundabout—a dedicated team of professionals and human beings that he assembled, truly, with love—continues to serve the love of theatre, artists, and audiences he instilled in us all.
Please feel free to reach out to me at artisticoffice@roundabouttheatre.org with any questions or concerns you have.
—Scott Ellis