Merrily We Roll Along :
It's a Hit? The Metamorphosis of Merrily We Roll Along
Posted on: February 20, 2019
The original production of Merrily We Roll Along closed in 1981, after only 16 performances and 52 previews. Except for the New York Post, it was nearly impossible to find a positive review. Theatregoers found the plot difficult to follow, and the cast of 16- to 25-year-olds portraying disillusioned, middle-aged adults confused audiences, many of whom walked out of the theatre mid-show.
I knew that no matter what else, we were making theatre history that night.

— Jason Alexander, original "Joe"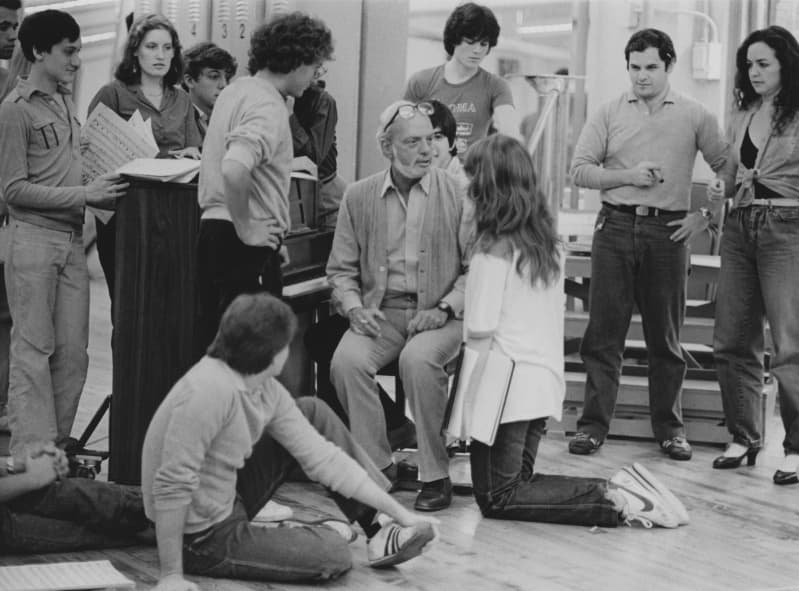 Since that initial disappointing debut, Merrily has found new life in many ways, including concert, regional, and amateur productions. The legendary Broadway "flop" was even revived to acclaim off-Broadway in 1994 and won London's Olivier award in 2001. How did what many considered Sondheim's greatest failure transform into a cult classic musical?
Ask a Sondheim fan about Merrily [and they'll say], 'Oh, its my favorite musical!'

— Abigail Pogrebin, original ensemble
For years, fans of the score accepted that Merrily would never be produced in their lifetime. The threat of having a Sondheim show locked away for the foreseeable future only increased emotional attachment seen throughout the niche fan base, eventually forming a cult following.
There was also something captivating about witnessing two of Broadway's most successful artists fail. Merrily made the Gods of the Great White Way—Harold Prince and Stephen Sondheim—more human. Fans invested in the early counterculture of Merrily because it wasn't appreciated by the general public or commercially successful. It was something only the cult following understood.
Twenty-one years before, we were watching audiences walk up the aisle. Twenty-one years later they were standing on their feet.

— Ann Morrison, original "Mary"
Merrily We Roll Along became a "fixer-upper," a challenge that excited directors and theatre companies. Imagine being the one to fix "Sondheim's biggest flop." Each new production allowed for the show to grow its fanbase. The success of Merrily We Roll Along might have been delayed, but it's still a success. Merrily has had hundreds of productions around the world. Whether audiences are Sondheim fanatics, grew up loving the cast recording, or are intrigued by the famous production that broke the Prince and Sondheim streak, the cult classic has proven to be a true hit.
What happened to Merrily between its opening and the reunion was a metamorphosis. It had become a cult classic. It had been validated over and over again.

— Abigail Pogrebin, original ensemble